______________________________________________________________________________________________________________________________________________________
BODY DOUBLES
For the exhibition "Body Doubles", the Museum of Contemporary Art of Chicago commissioned artists Aay Preson-Myint and Latham Zearfoss to create an artists' publication for visitors to use as a reference in the galleries and at home.  Preston-Myint and Zearfoss convened a group of local artists, educators and activists for a round-table conversation about transgender identity and themes in the exhibition.  Excerpts from their conversation are included in this pair of broadsheets with art by Edie Fake and Daniel Luedtke.
installation images
print included in the 2nd broadside.  22" X 30" offset on paper
more info on the exhibition:
Body Doubles raises complex questions about the relationship between the body and identity, and explores the myriad ways that artists have used the body to challenge boundaries—between the individual and society, male and female, interior and exterior, normal and transgressive. As the plurality of the exhibition's title suggests, Body Doubles recognizes that the body is not fixed but rather in a perpetual state of flux and transformation. The exhibition explores two parallel ideas: first, that multiple bodies can perform one identity (akin to the role of the "body double" in cinema); and second, that multiple identities can exist within one body.
Drawn largely from the MCA's permanent collection, the exhibition features artists who highlight the body as an object (something that we have), the body as a subject (something that we are), and the body as an ongoing performance (something that we become). These contemporary artists use the body as a tool for radical transformation as reflected through the lenses of sexuality, gender, class, age, and race. They think about the body as a positive problem, or, to borrow Thomas Osborn's words, as a "vehicle for thought and action."
Two cornerstones of the exhibition are Wu Tsang's video installation, Mishima in Mexico (2012), a recent acquisition into the MCA's permanent collection; and Lorna Simpson's three-channel video installation Chess (2012), which makes its North American premiere. Body Doubles also includes works by Jean Arp, Valérie Belin, Jeanne Dunning, Robert Gober, Rashid Johnson, Gülsün Karamustafa, Paul McCarthy, Bruce Nauman, Richard Prince, Christina Ramberg, Collier Shorr, Cindy Sherman, Xaviera Simmons, and Gillian Wearing.
Body Doubles is organized by Michelle Puetz, Andrew W. Mellon Postdoctoral Curatorial Fellow at the Museum of Contemporary Art Chicago.
____________________________________________________________________________________________________________________________________________________________________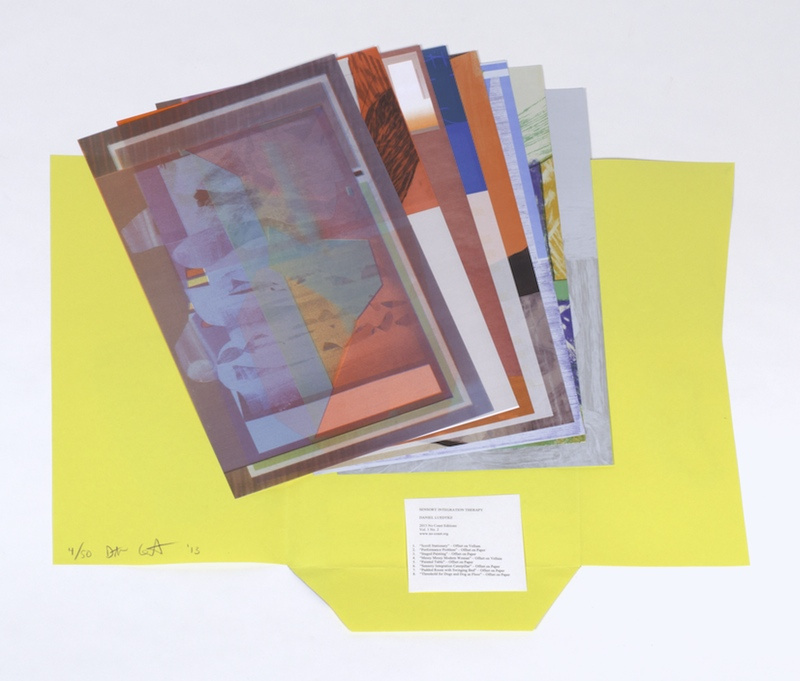 SENSORY INTEGRATION THERAPY
Eight offset prints on vellum and pale gray stock in hand-screenprinted folder, 16 x 10.5″
Much of Daniel Luedtke's recent work investigates the "neutral" surfaces of gallery, studio and home – walls, frames, corners, windows, lights, and mirrors. These non-spaces and empty containers for objects, people, or images are recast as an abstracted site of physical longing and political tension. Through the repeated folding and overlapping of the picture plane and uncomfortable, often harsh juxtapositions of materials, a host of weird feelings and textures emerge.
For his No Coast Edition, Luedtke presents a core sample of his studio production and concerns of the past year. The work is a compilation of layered prints, depicting narratives of cooperation, ritual, and creation. The eight prints are collected in an artist designed screen-printed portfolio.
_______________
NCE_001: Structure and Surface
Modeled after similar programs such as the threewalls CSA and The Drop, we are now bringing everyday art enthusiasts access to more affordable works by emerging artists.The No Coast Editions Volume I subscription package is the first in a series of yearly subscriptions to limited edition artists' multiples and prints. Single "issues," featuring three artists curated around a theme are available for $199, while a one year subscription or "volume" (combining three issues/nine artists) is $499. Our premiere issue, organized around the theme "Structure and Surface," is available now and features work by Ira Yonemura, Daniel Luedtke and Alex Chitty.The theme of "Structure and Surface" runs through the different works via tropes of flatness and architecture, as well as investigations into how we navigate through spaces that are as much physical as they are emotional or perceptual.A limited number of single-artist portfolios are also available for $100 each, for those who prefer to invest in one artist only.All items available in the Bookshop.Screen Printed Folio Layout.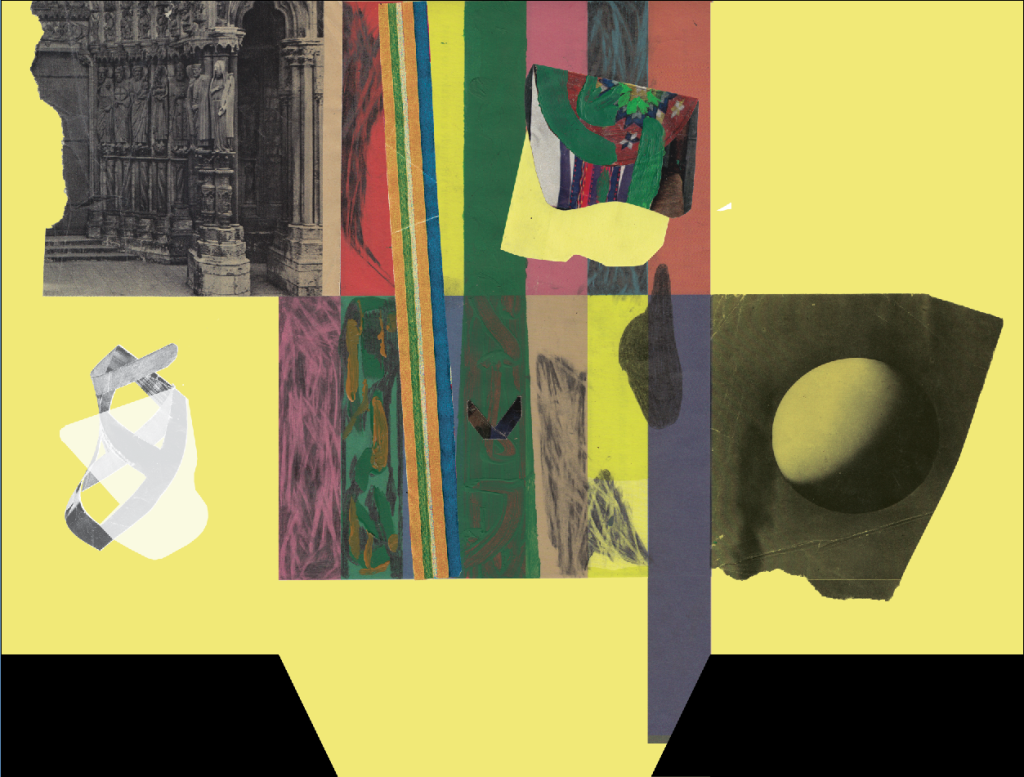 Detail of Prints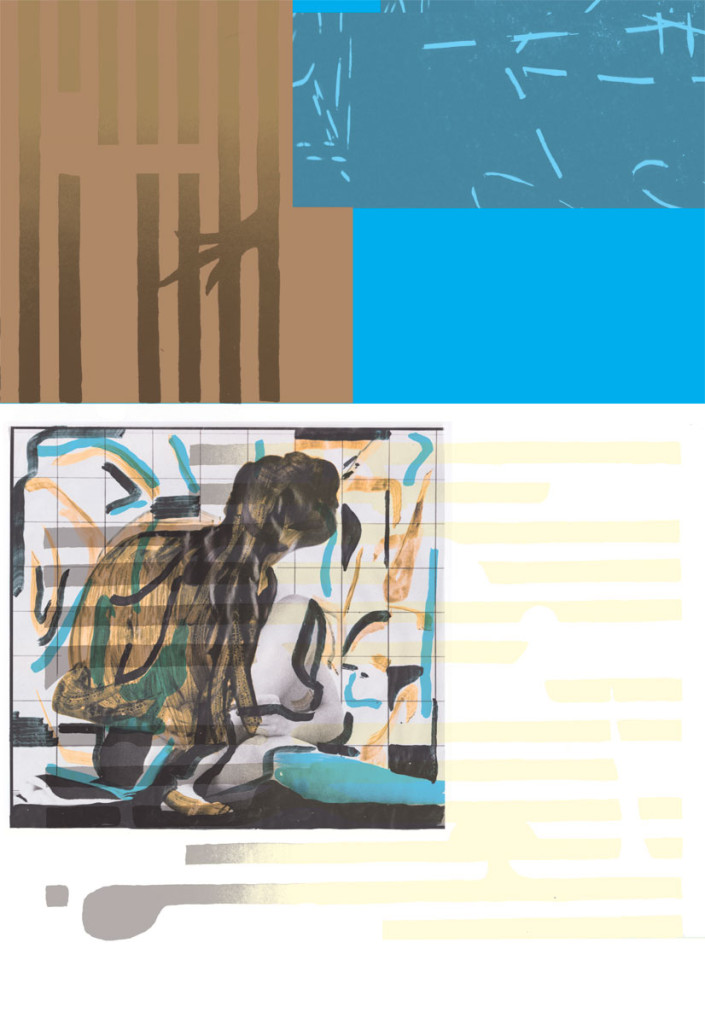 _____________________________________________________________________________________________________________________________________________________________________________________________________________
"Carton Bulge" – 12" X 16.5" – offset print on vellum
____________________________________________________________________________________________________________________________________________________________________
untitled – cut and abraded digital print w/ acrylic paint – "17" X 23""