SENSORY INTEGRATION THERAPY
Eight offset prints on vellum and pale gray stock in hand-screenprinted folder, 16 x 10.5″
Much of Daniel Luedtke's recent work investigates the "neutral" surfaces of gallery, studio and home – walls, frames, corners, windows, lights, and mirrors. These non-spaces and empty containers for objects, people, or images are recast as an abstracted site of physical longing and political tension. Through the repeated folding and overlapping of the picture plane and uncomfortable, often harsh juxtapositions of materials, a host of weird feelings and textures emerge.
For his No Coast Edition, Luedtke presents a core sample of his studio production and concerns of the past year. The work is a compilation of layered prints, depicting narratives of cooperation, ritual, and creation. The eight prints are collected in an artist designed screen-printed portfolio.
_______________
NCE_001: Structure and Surface
Modeled after similar programs such as the threewalls CSA and The Drop, we are now bringing everyday art enthusiasts access to more affordable works by emerging artists.The No Coast Editions Volume I subscription package is the first in a series of yearly subscriptions to limited edition artists' multiples and prints. Single "issues," featuring three artists curated around a theme are available for $199, while a one year subscription or "volume" (combining three issues/nine artists) is $499. Our premiere issue, organized around the theme "Structure and Surface," is available now and features work by Ira Yonemura, Daniel Luedtke and Alex Chitty.The theme of "Structure and Surface" runs through the different works via tropes of flatness and architecture, as well as investigations into how we navigate through spaces that are as much physical as they are emotional or perceptual.A limited number of single-artist portfolios are also available for $100 each, for those who prefer to invest in one artist only.All items available in the Bookshop.
Screen Printed Folio Layout.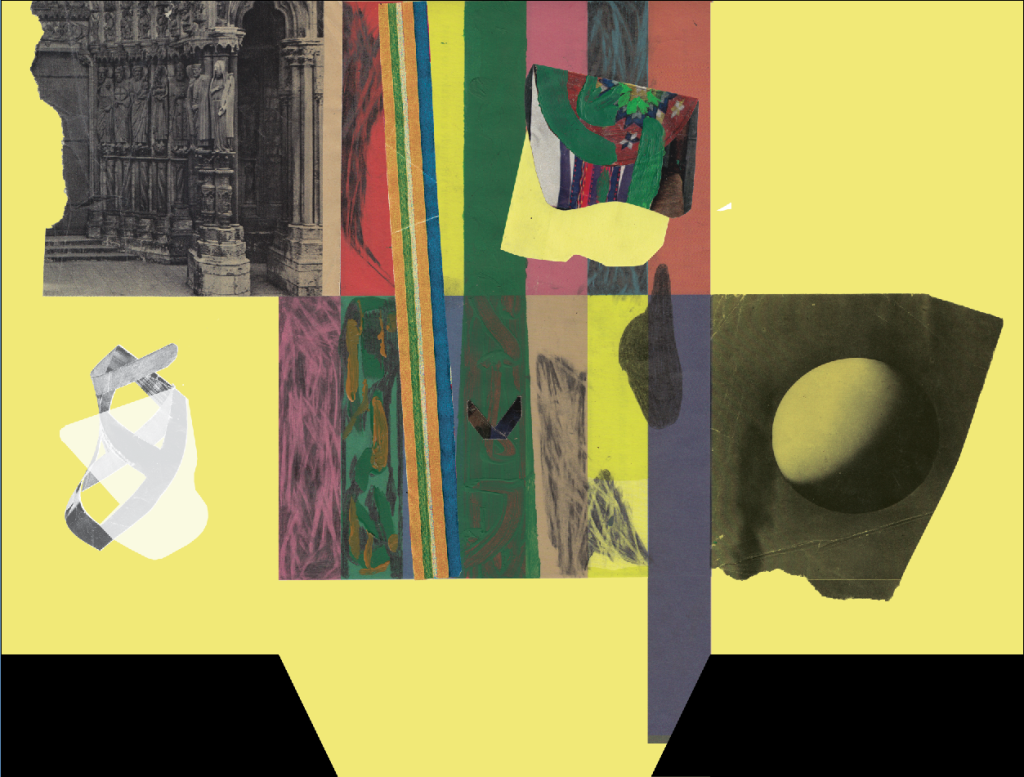 Detail of Prints