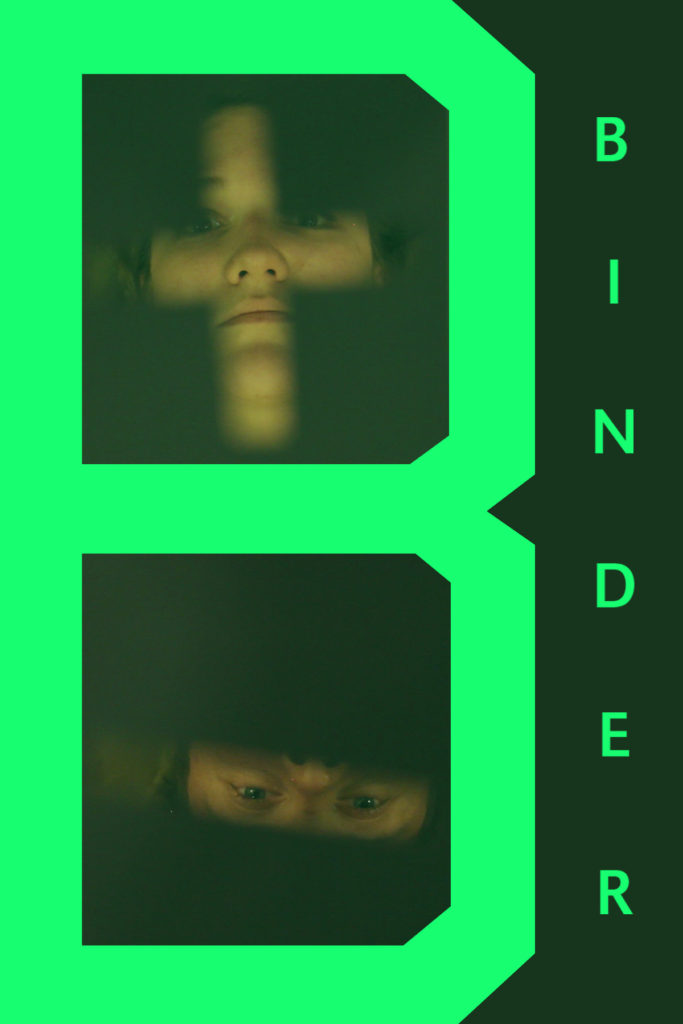 How do I have and hold my body when I read the "R" in power? As I think backwards, scanning through a bulk of memory, I am struck by how promiscuous that same letter "R" has been. Its curled tongue pointing upwards to held and parted lips, starting and ending a population of tenses.
In BINDER, Daniel Luedtke presents new sculptures, paintings and installation-based work around ideas of provisional, fractured and associative ways we use language to orient the moving target of identity. Just as a 3-Ring Binder presents a temporary and mutable structure and ordering of pages in a book, this work illustrates how figurative images, paper pages, found objects and color relationships create associative narratives that influence our understanding of text itself.
Repeating and interlocking resin-coated "tiles" respond to the esoteric features of Roman Susan's gallery space and act between the architecture, enlarged letter-form sculptures, pictograms and viewer. This process mimics the ways that actually-factual tile guards appliances and architecture from the messy, wet, uncontainable nature of bodily maintenance (cooking, bathing). Figurative shape and reference are presented partial and flat, underlining the thickened, viscous text-sculptures. This role reversal of reader to text imagines a system where bodies stand-in for individual letters, acting and moving within an efficient and flexible system where meaning, purpose and usage is promiscuous and changing all the time.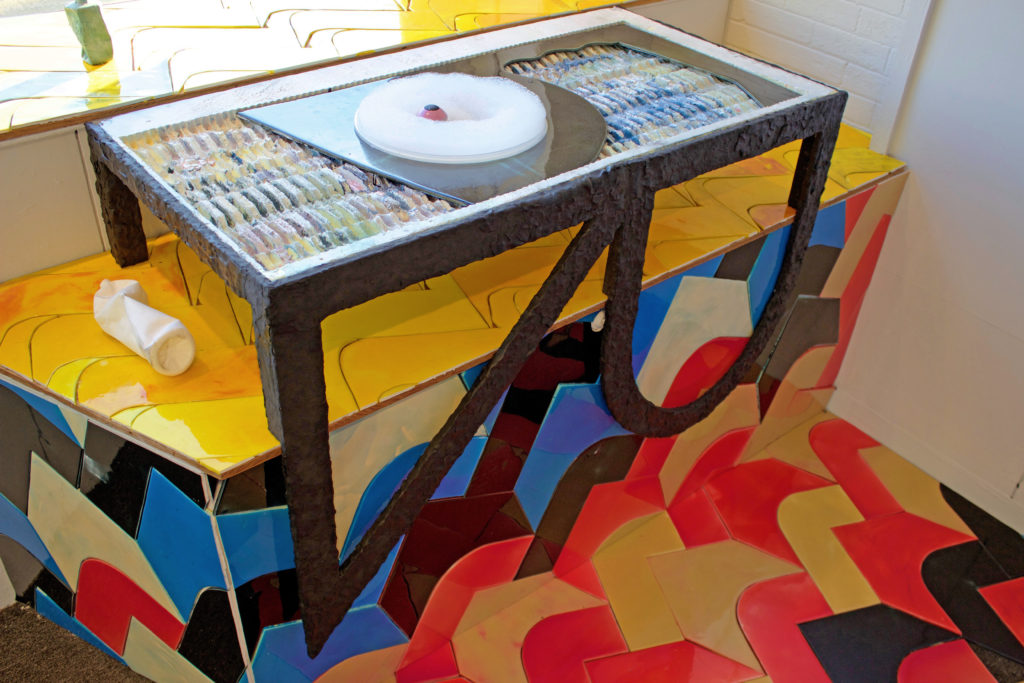 "In Back of the "R" in Power is an Unnecessary Comforting Device" - Wood, Animation Clay, Foam Core, Ink, Resin, Plaster, Bubbler. 4.5ft X 3.5ft x 3ft
"In the Back of the "R" in Power is an Unnecessary Comforting Device" (detail)
Binder with "ah ah ah" and "Torso and Yes"
"Windowshade of Negative Bodies" - Foam Board, Resin, Ink, Hardware - 39'' by 61''
"Inverse [sic]" - Foam Board, Resin, Ink, Animation Clay, Canvas - 16'' by 20''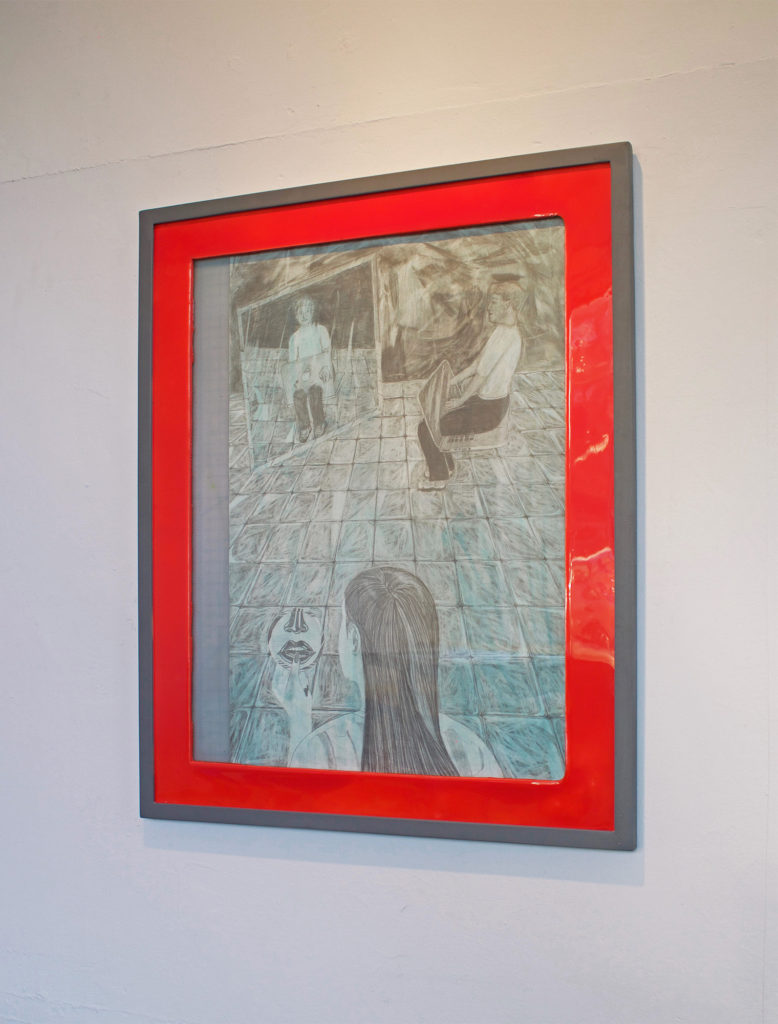 "Phoneme IY EH with Key Commands" - Pencil, Ink, Turpentine, Self-Healing Mat, Foam Board, Resin, Ink - 22'' by 30''
"Wall Binder" - Foam Board, Resin, Ink, Paper, Foil, Marker, Binder Sleeves, Binder Clips - 22'' X 30''
"Interlocking Negative Bodies" - Foam Board, Resin, Ink - 27'' by 21''
Closing Performance Props